PATIENT PORTAL NOW AVAILABLE.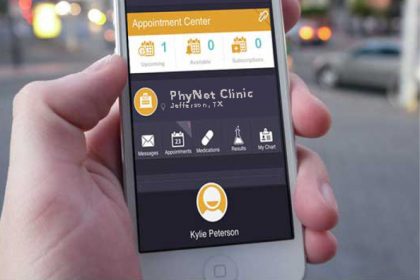 "Every patient should take advantage of this technology and gain access to their health record." – PhyNet Patient Take control of your health, Healow® is available to you on the phone or online when you need it. Manage your overall health and wellness goals on Healow®. Your complete health record at your ingertips. A secure app that helps you manage what's important – the health of you and your family!
BENEFITS:
Capture your health data on the go.
View your consolidated health records.
Share you data with your doctor.
HEALTH INFORMATION IS SECURE
Labs / Imaging • Allergies • Medical Problems • Heath Tracker
Procedures • Recent Vital Signs • Immunizations and more!
NOTE: The Healow® app is not necessary to access your personal patient portal and all health information on file as your PhyNet Clinic. The Healow® app does add a lot of convenience to your mobile phone. All information an be accessed by your home or office PC when you simply request access to the PhyNet patient portal.
SIGNUP TODAY – IT'S FREE!
Send your name and email address to:
Anita Mauldin, PhyNet Care Coordinator at amauldin@phynetinc.com
Download the Healow® app for FREE on iTunes or Google Play.