PHYSICAL THERAPY & REHAB NOW AVAILABLE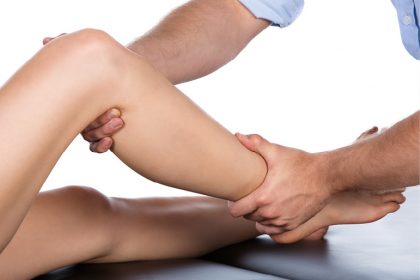 "With high-quality therapists and care coordinators committed to sharing their knowledge and experience, our commitment is to help patients return to a satisfying lifestyle throughout East Texas," say Martin Young, PhyNet Physical Therapy Director.
Martin and the multidisciplinary teams will deliver professional therapies inclusive of all accident victims, specializing in head, neck injuries and lower back pain – to ergonomic assessment therapies to develop the skills needed for activities of day-to-day life. Martin says, "Our team's focus is to restore function, relieve pain, increase mobility and improve a physical disability to an overall healthy lifestyle. As well, we want to help people maintain and improve their overall health, not just treat acute conditions." Additionally, PhyNet and the physical therapy modality accepts referrals from orthopedists, internal medicine, chiropractors, podiatrist, and outpatient ambulatory clinics and also offers a variety of vocational work readiness and pre-employment screenings.
"As part of our plan to extend care service lines within the PhyNet Health System, we are honored to have Martin Young LPT lead our physical therapy model providing for our 37,000 patient population. It is good for our patients to have the added continuum of care available within our system of care," says John Ford. "The addition of physical medicine and rehabilitation to our health system, is an important step toward filling a care gap that we see, especially for Medicare-eligible patients who are challenged by transportation to receive therapy."
PhyNet physical therapy and rehab services accept most insurance, Medicare and Medicaid. Check with your insurance to verify your coverage.
FOR THERAPY & REHAB APPOINTMENTS:
Contact Marshall Physical Therapy Direct (903) 935-3381 or
PhyNet CareTeam Helpline 24/7 at (903) 212-7500